Join the BMF x Spartan Race Team
AT&T Stadium Spartan Stadium Race | Saturday, June 19, 2021 | Arlington, TX
Join the "BMFERS" Team and race with other BMFers who will help push you through every obstacle and motivate you to get to the finish line!
Plus, you'll get a special 20% OFF discount on the registration fee and an exclusive team tank when you use code: CSTEAMBMF
You CAN do this and the BMF tribe is here to support you!
Dominate your race!
Body Machine Fitness (BMF) is your one-stop training studio for Obstacle Course Racing (OCR) events.  Whether or not your next race
is a Spartan event or other branded event, let BMF and its certified coaches help you crush your goals!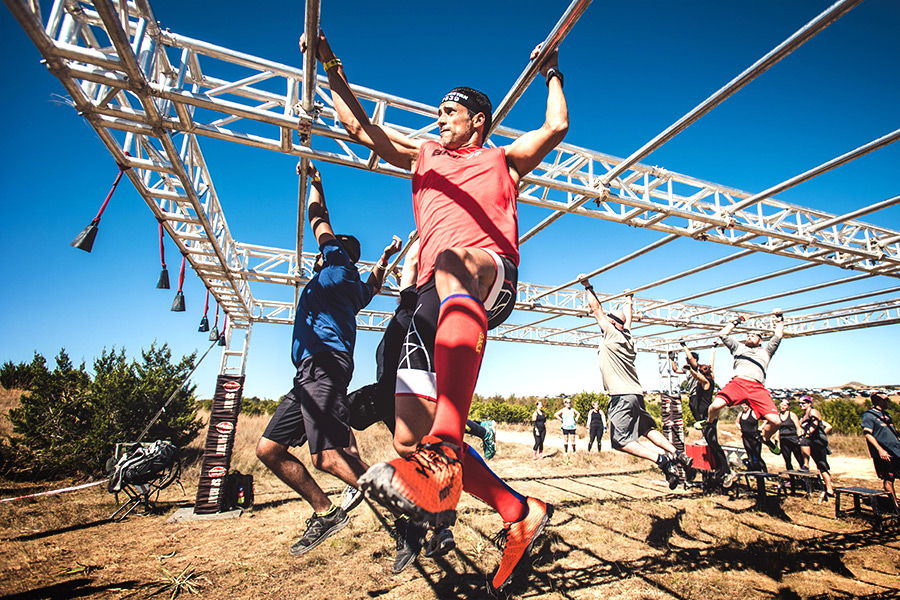 Free Prep Classes/Workshops & Race Entry
May 15th – June 12th | 12:30-2PM
5 classes over 5 weeks 1.5 hours in length starting May 15th at 12:30PM
Q&A session – June 12th 2:00PM – 2:30PM
20% off registration fee
Contact Us For More Info
State-of-the-Art Facility
BMF's HIIT (High-Intensity Interval Training) studio features:
Interactive, SXG Certified OCR Coaches

State-of-the-art Queenax suspension training system

Incline Trainers for simulating real racing conditions

Training gear typical on an OCR course like Atlas balls, ropes, sandbags, etc.

High-energy immersive environment to motivate and keep you pushing your limits
Training Courses
Each of the 5 workshops and training classes are engineered to help you master OCR skills, as well as condition your body for the challenge! Things you will learn and master in each session:    
Monkey bars

Gymnastic rings

Rope climbing

Javelin throw

Race day strategy

Mental preparation

Nutrition

Race day conditioning (strength + cardio)
Each workout will feature a 30-minute workshop where you can learn, practice and master various skills taught by OCR certified coaches, followed by a 1-hr HIIT workout designed to condition your body and mind for race-day conditions.
Have more questions? Contact us today!